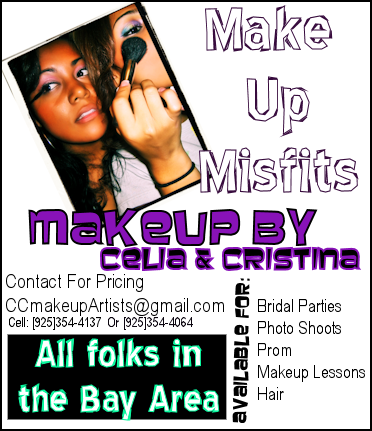 Me and my bestie were discussing how our friends keep asking us to do their makeup and never pay us (they do offer something else though, haha...). So, we figured to just start advertising ourselfs and hopefully get some clients in and build our reputation.
ANY Bay Area folks come hit me up!
Oh, what do you guys think of the name?
2nd choice was La Dolce Vita - hahaha but yeah.
Later,
Locas ;]