Er. Lack of keeping track of this blog. I look at it but don't do nothing with it.
It's my mission to start using my makeup. I did another look today and it came out well but photographed horribly so I'm not even going to bother posting it. Maybe just 1 picture? But meh - can't wait until I get a new camera.
Here's the look I am recreating: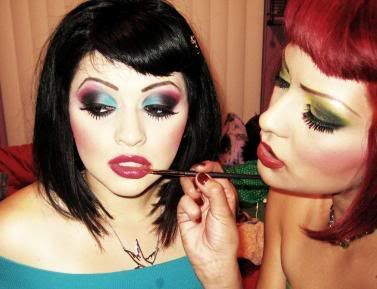 And my version: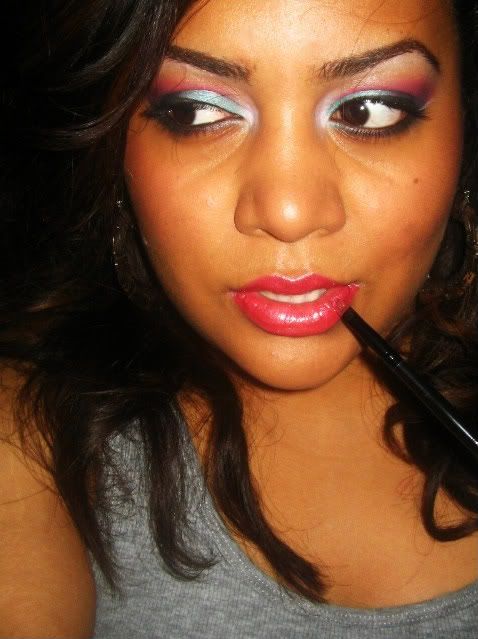 Face:
Mac Studio Fix Fluid in NC45 (reunited once again... I surely don't miss it)
MAC breezy blush
Eyes:
NYX Jumbo pencil in milk as base (only on the lid)
MAC Aquadisiac (lid)
MAC pigment in Fushia (crease)
MAC Typographic (outer lid, blended upward towards crease)
MAC White frost (highlight/inner corner)
MAC Blacktrack fluideline
L'oreal telescopic + HIP voluminous mascara
Some random brown pencil from NYC for brows
Lips:
NYX pink lip liner
MAC So scarlet lipstick
MAC style minx
Flirt! lipgloss... no name but it's light peach color
If anyone can recommend a lipgloss color close to what the girl has, much appreciate.
More pics: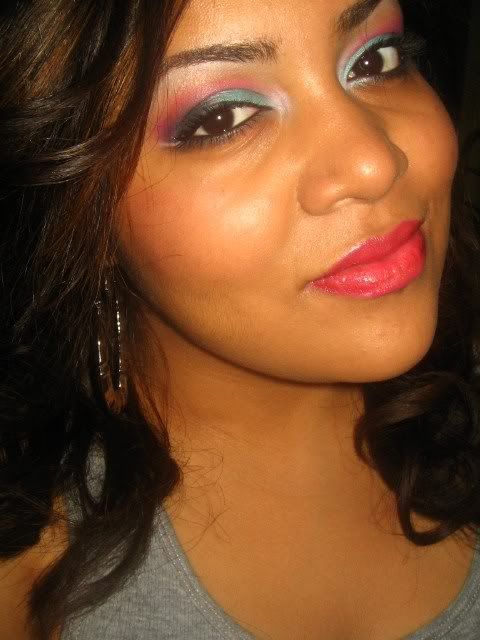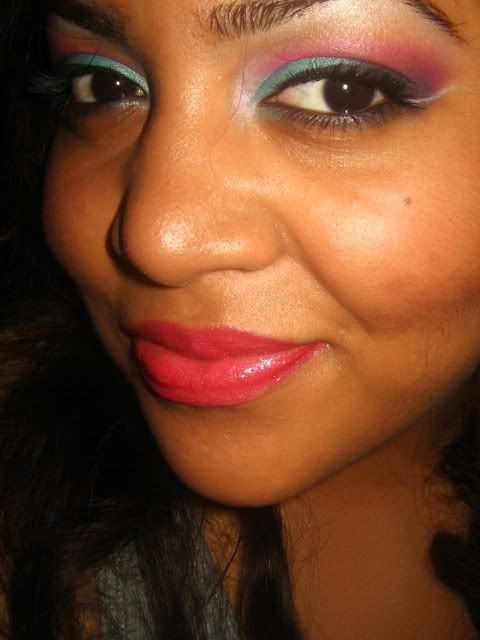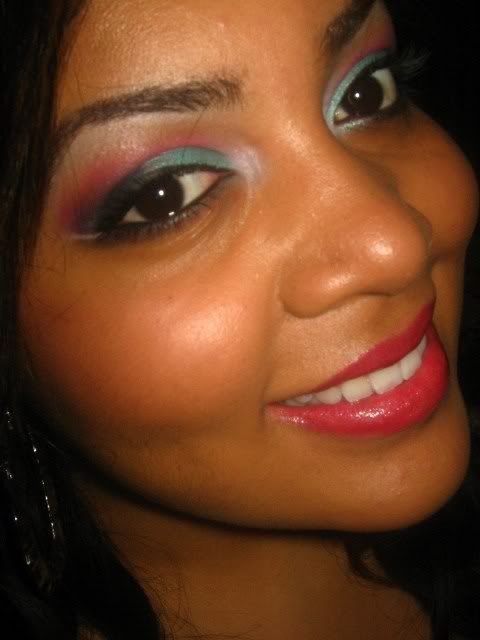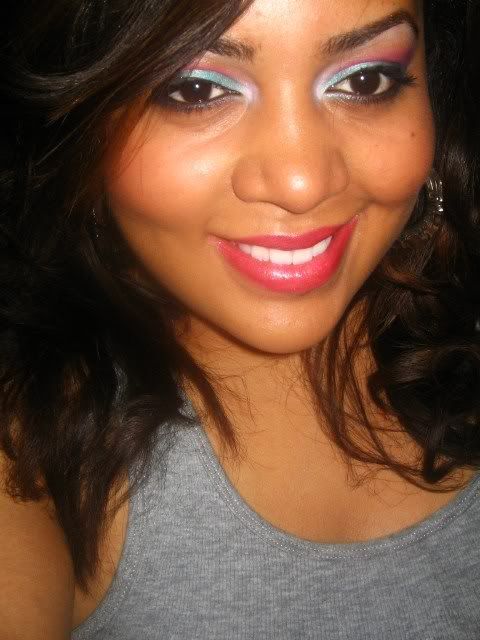 I think it came out alright. I'm no fan of bright lips with bright makeup on myself - looks overpowering. But the lip color my inspiration picture has is gorgeous. A berry tone. I would've put false lashes on for more drama but I learned putting L'Oreal Telescopic on first and really elongating my lashes and focus on that, then applying a voluminous mascara only on the outer corners really dramatized my natural lashes. I love the effect it gave because my lashes are really puney looking and short without it.
In other news...
So, I'm going to Las Vegas this December and I'm super excited.
My friends want me to wear a dress because I guess that's the thing to wear in Vegas but PFFT.
Hell no I ain't showing no legs, ha - not comfortable with that.
Ugh, I can't wait to shop for that and all the drinks... my lord. I really hope it isn't hot (despite it being Winter) or windy. I'm juiced to get out of the state for once. Never been there ever.
Later,
Chola Brolas