I was doing some experimenting in some colors this past weekend and shot some photos, but I didn't like them much. But yesterday, I went out with the family and tried out my new sampled pigment = Pastorale. Such a pretty shade of green. Reminds me of Easter. Anyways, I had also bought Coral and haven't used it - so I came up with this combo and I love it. It's so colorful but fresh looking for the Summer time.
Face:
Combination of L'Oreal True Match + Sally Hansen Foundations

Revlon Colorstay Concealer

Benefit Ooh La Lift
Flirt! Bronzer
Eyes:
MAC Perky PaintPot (entire lid)
MAC Pastorale Pigment (lid)
MAC Coral (crease)
MAC Embark (outer lid/crease)
MAC Blacktrack Fluidline
L'Oreal HIP Mascara Voluminous
Ardel Lashes
Lips:
MAC Slimshine in Bare
MAC Tendertone in Hush, Hush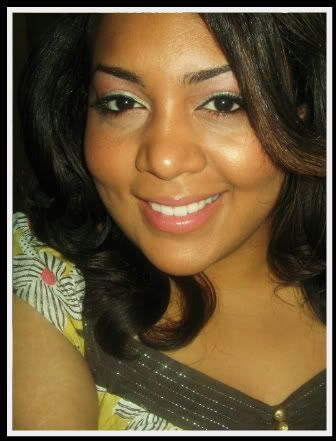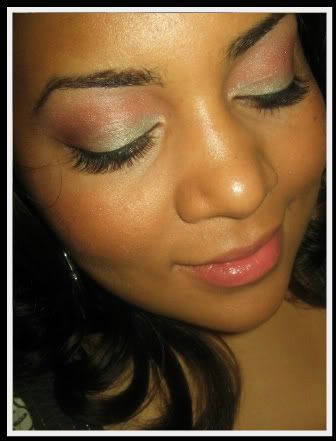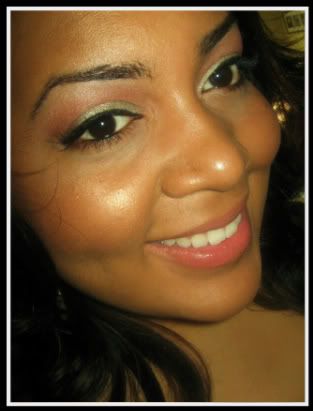 And also from my experimented looks... the glitter on the bottom was too much. I now know I look much better without color on my lower lid. Sometimes I can pull it off, but most times I can't.